DIGITAL TAGS
The new alternative to traditional print labels and signage
Digital tags use e-ink technology to offer the flexibility of real time, responsive, fully controllable, and customizable content. Integrate with any database or website to automate and schedule updates in real time. Keep your customers informed with accurate product information, pricing, and more.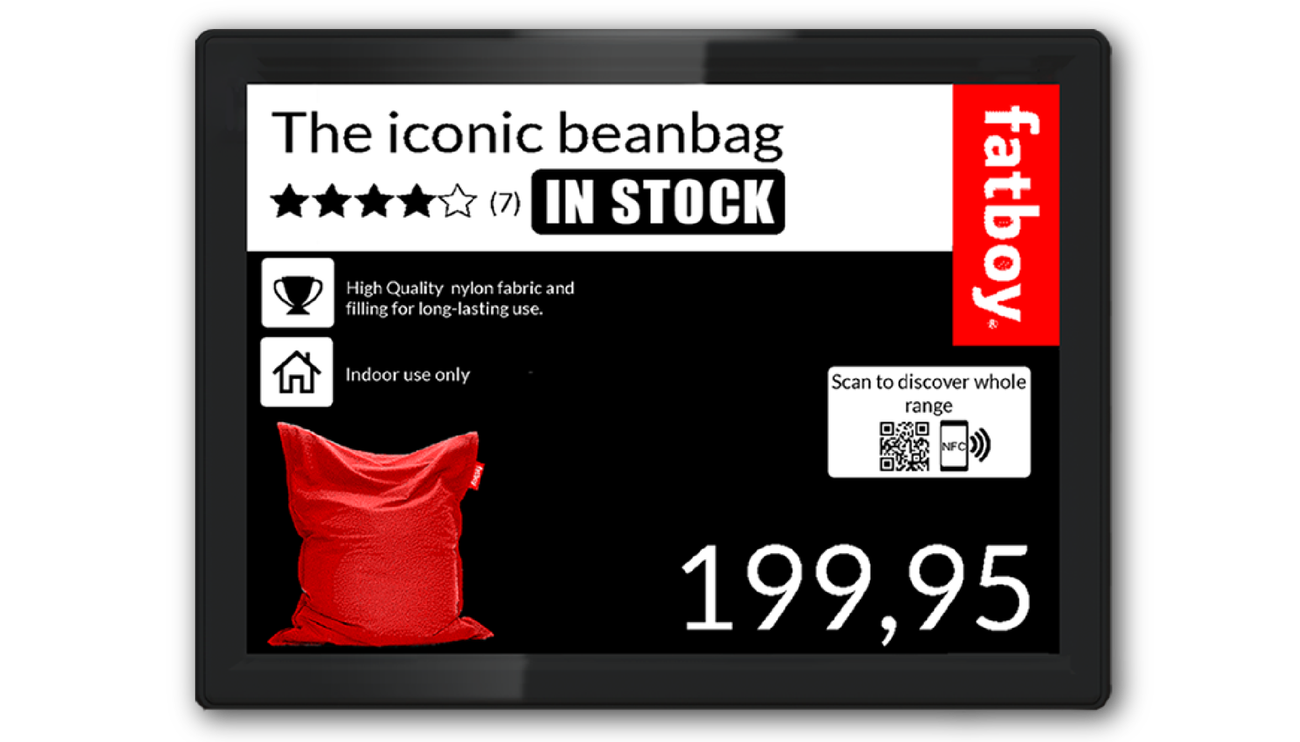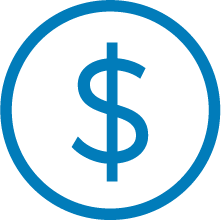 Economic
No more printing, replacing, and disposing of paper labels over and over. Updates can be instant or, scheduled for the future.

Efficient
The tag only draws power during updates, giving the battery a lifespan of up to 5 years with 1-2 updates per day.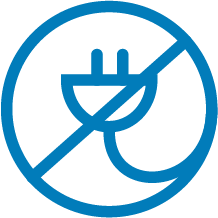 Versatile
Digital tags come in a variety of sizes, require no power outlets, and can be attached to most surfaces.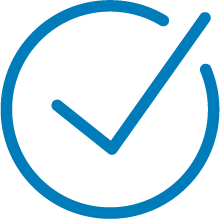 Easy
Full support services include scheduling, customized design, installation, and more.
FIND A PERFECT FIT WITH A WIDE RANGE OF SIZES
9.7"
7.4"
6.0"
4.2"
2.6"
2.2"
1.6"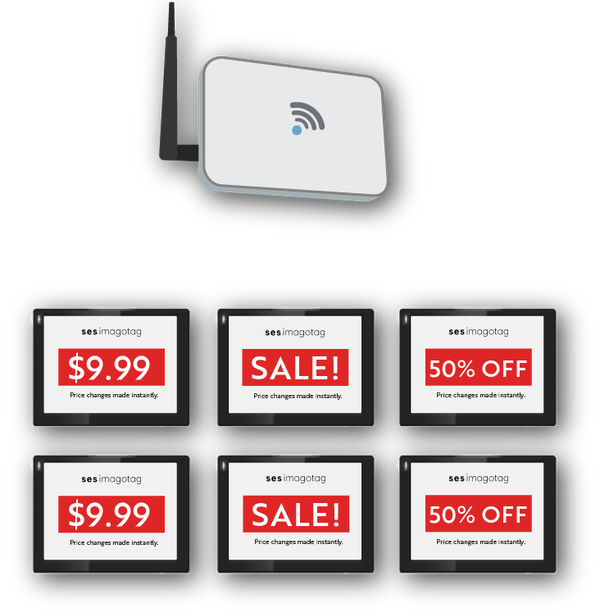 HOW DOES IT WORK?
Connect your data

Upload your data via SFTP or use our modern REST API. We can connect with any accessible data source.

Manage your tags

Match your tags to your data via the web UI, mobile app, or API. See image previews and track changes easily.

Display your data

Use your existing enterprise WiFi infrastructure, or use our Access Points to enable bidirectional communication in a 20,000 ft2 area. Tags update automatically within minutes.
OPTIONS & FEATURES

Frame, ink, and LED light color
Configurable NFC
Up to 4 pages of prealoaded content
Display Locks
Protective Case
Mounting Configurations
EXPLORE BY INDUSTRY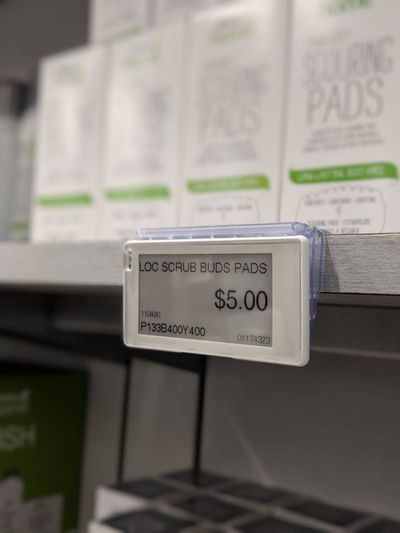 Retail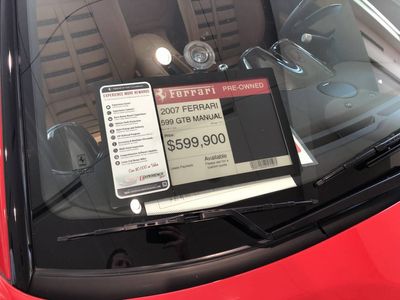 Automotive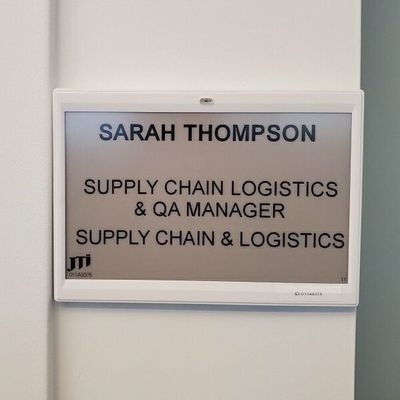 Corporate